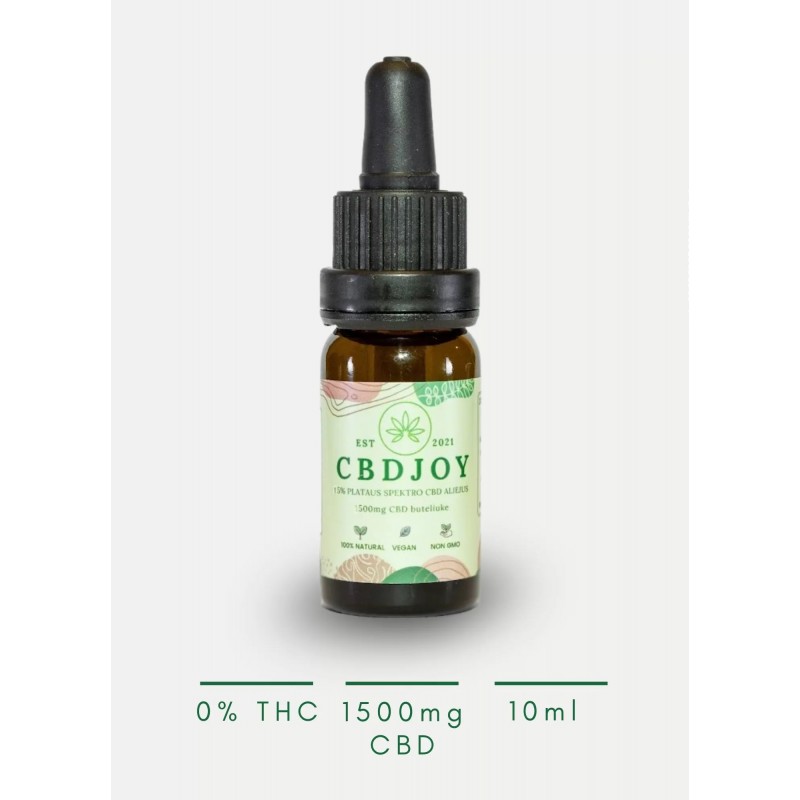  
CBDJOY Oil, 10 ml
CBDJOY Oil - natural cannabidiol extract from hemp plants.
Usage:
To achieve the best results - use regularly at least 3-4 drops in the morning and evening. Increase the dose if necessary;
Apply to the desired area of the body;
For beginners, we recommend reading the usage recommendations;
Store at room temperature, away from sunlight, and out of reach of children;
Apply externally;
Suitable for all skin types;
CBD production is not a dietary supplement or food substitute;
Information and composition:
A 10ml bottle containing 500/1000/1500/2000/3000 mg of CBD extract from hemp plants (5/10/15/20/30% concentration);
Lasts approximately 1-2 months;
Contains no THC;
Suitable for vegans;
Made from the highest quality hemp plants grown in Lithuania. Hemp variety - Futura 75;
Hemp seeds are certified by EU genetic institutions;
Ingredients: full-spectrum hemp oil, 5% cannabidiol (CBD), other natural cannabinoids;
Contains naturally occurring terpenes *limonene, *linalool. *- terpenes that naturally occur in essential oils;
Allergen information: Limonene;
CBD oil is intended for use on the body;
Shelf life: 12 months from opening.
Made in: European Union.
No customer reviews for the moment.