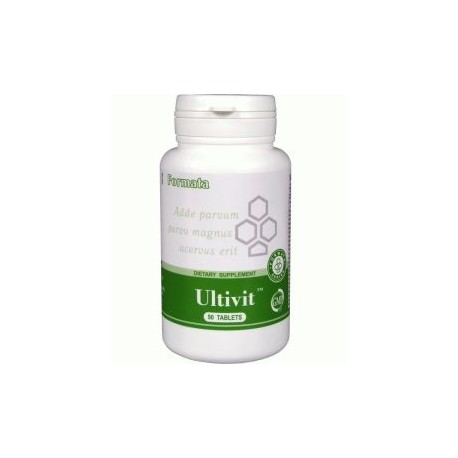  
No customer reviews for the moment.
16 other products in the same category:
Brand: Santegra
SANTEGRA®-NORWEGIAN KELP Efektyvus jodo deficito profilaktikos būdas-pakankamas kasdieninis jodo naudojimas.Deja daugelyje rajonų vanduo ir maisto produktai neturi sudėtyje pakankamo jodo kiekio. Kompanija Santegra siūlo Norwegian Kelp GP su garantuotu augalinės kilmės natūralaus jodo kiekiu.
Brand: Santegra
SANTEGRA® -ECHINACEA GP Ežiuolė, kuri įeina į kompanijos Santegra produktą Echinacea GP, nuo seno žinomas augalas, stimuliuojantis imunitetą, gamtinis antibiotikas. Ji padidina leukocitų kiekį kraujyje, skatina interferono – specifinio baltymo, saugančio ląsteles nuo virusų įsiskverbimo, gamybą. Šis augalas pasižymi stipriu priešuždegiminiu poveikiu.
Brand: Santegra
SANTEGRA®-L.ACIDOPHILUS L.Acidophilus - tai acidofilinės bakterijos (Lactobacilus acidophilus), paprastai gyvenančios žmogaus virškinimo trakte ir reikalingos žarnyno normalios mikrofloros palaikymui.
Reference: 0215
Brand: Santegra
Black walnut is a rich source of organic iodine, fluoride, iron, potassium, vitamins A and C, B-group vitamins, tannins, proteins, bioflavonoids.
Reference: 0203
Brand: Santegra
Alfalfa contains the unique spectrum of vitamins and minerals.
Reference: 10674
Brand: Santegra
Contain Carbonyl iron which in comparison to other forms of iron: it is NON-TOXIC, contains 98% pure iron and much less likely to cause constipation and diarrhoea.
Brand: Santegra
SANTEGRA® - Probiotic Complex Probiotic Complex® - unikali, bifidum bakterijų formulė, kurios sudėtyje 5 skirtingos bakterijų rūšys.Probiotinės bakterijos greitai atstato ir palaiko žarnyno mikrofloros balansą, stabdo patogeninių bakterijų augimą, skatina normalų virškinimą, padinina organizmoatsparumą.  
Brand: Santegra
SANTEGRA®-EXPRESS ESSENTIALS Mokslininkai nurodo ryšį tarp pernelyg didelio estrogeno kiekio ir tam tikrų krūties vėžio tipų. Buvo įrodyta, kad indolai, maistinės medžiagos, randamos kryžmažiedžių šeimos daržovėse: brokoliuose arba kopūstuose, yra labai veiksmingi, kontroliuojant "blogojo" estrogeno kiekį organizme.
Brand: Santegra
SANTEGRA®-ESSENTIAL C-CURITY Essential C – Curity – tai unikali vitamino C, PhytoZinc, bioflavonoidų ir dietinių indolų EnriDole 3-C® formulė, gauta iš natūralių šaltinių. Cinkas – vienas iš naudingiausių mineralų, jam stokojant sutrinka imuninės sistemos veikla, blogėja lytinė funkcija, taip pat ir kitų organų bei sistemų veikla.
Brand: Santegra
SANTEGRA®-GOTU KOLA Gotu Kola GP – puikus produktas, gaminamas iš azijinės centelės (Centella asiatika), daugiau žinoma kaip gotu kola. Šį augalą vadina "smegenų maistu" arba "atminties žole", tuo pačiu apsprendžiama jo pagrindinė savybė – smegenų kraujotakos pagerinimas.